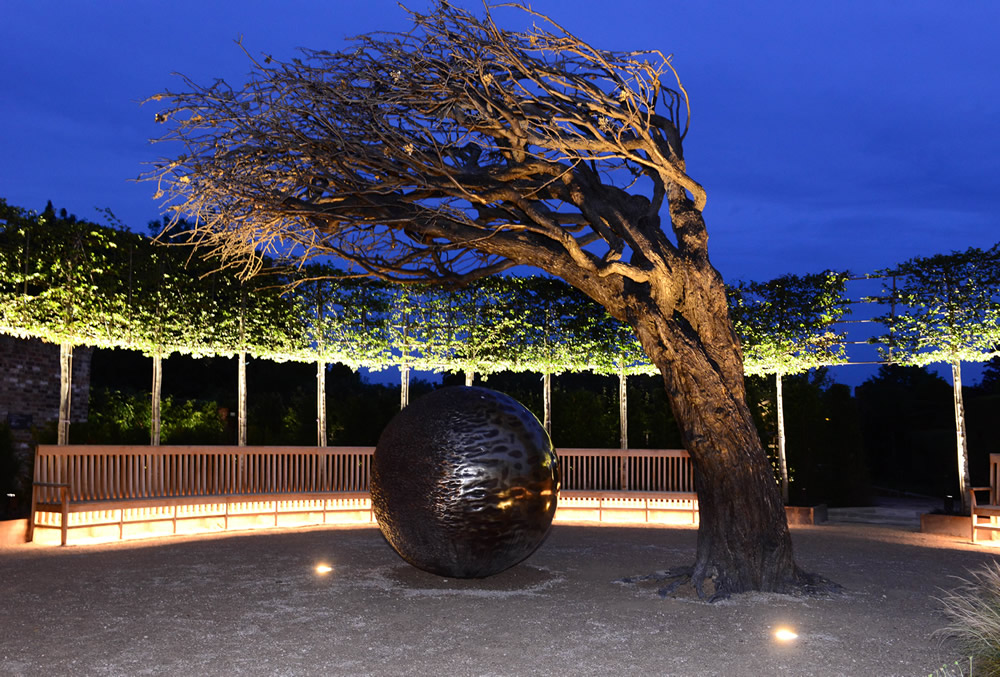 'His Mind's Eye' is the focal point of Shakespeare's New Place. Jill Berelowitz has brought an evocative story of Shakespeare's creative genius to life through an astonishing combination of elements. An almost bare bronze tree stands nearly fives metres high and six metres across in canopy. The structure is partly made of sections of a specially selected hawthorn tree from Box Hill, a National Trust property in Surrey. Its branches are swept to the side with the force of Shakespeare's genius - more on that tomorrow.
Under the tree sits a sphere, massive and elemental. One half shines miraculously bright, reflecting Shakespeare's lambent vision, while the other remains in shadow, still rough and pitted like an asteroid...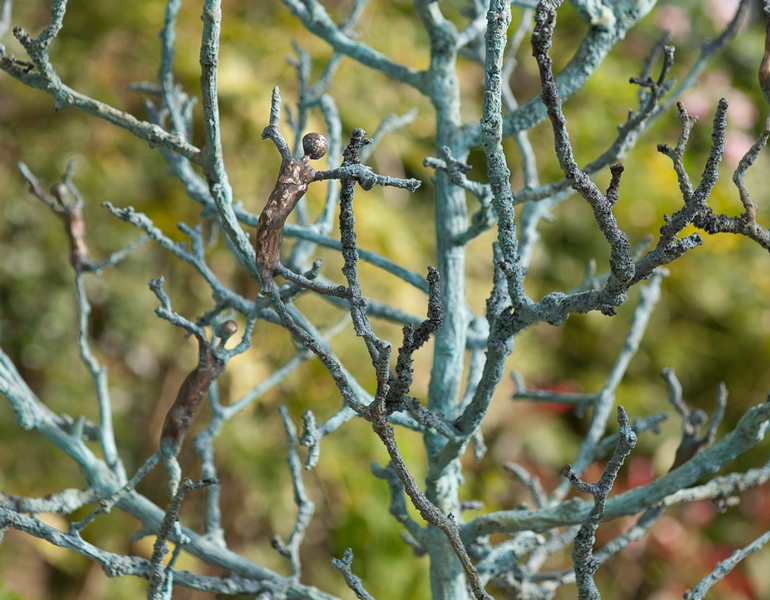 Cast in bronze from real apple branches, then composed into a new form, Tree of Life draws deep, archaic meaning from the biblical story of the Garden of Eden. Outstretched bodies reach up and intermingle with the branches in a celebration of life that depicts the joyful human spirit as fully interdependent with nature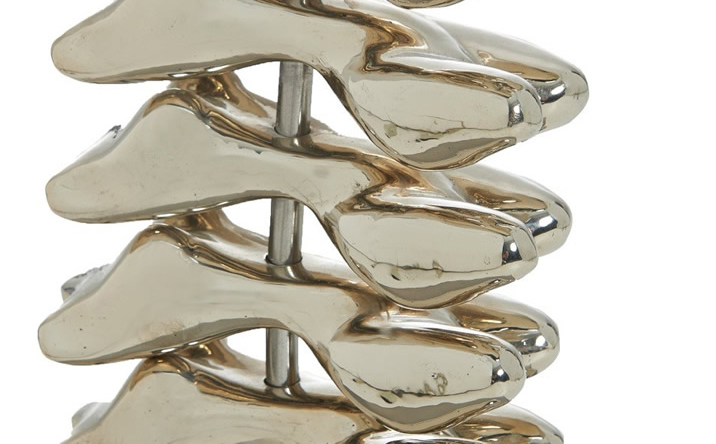 Core Femme in White Bronze
Series 2 & 3
Curved female torsos in white bronze represent stacked vertebrae in this soaring, spinal column. In the language of physiology, the backbone's topmost disc is named after Atlas, primordial bearer of the heavens and a symbol of endurance in ancient Greek mythology.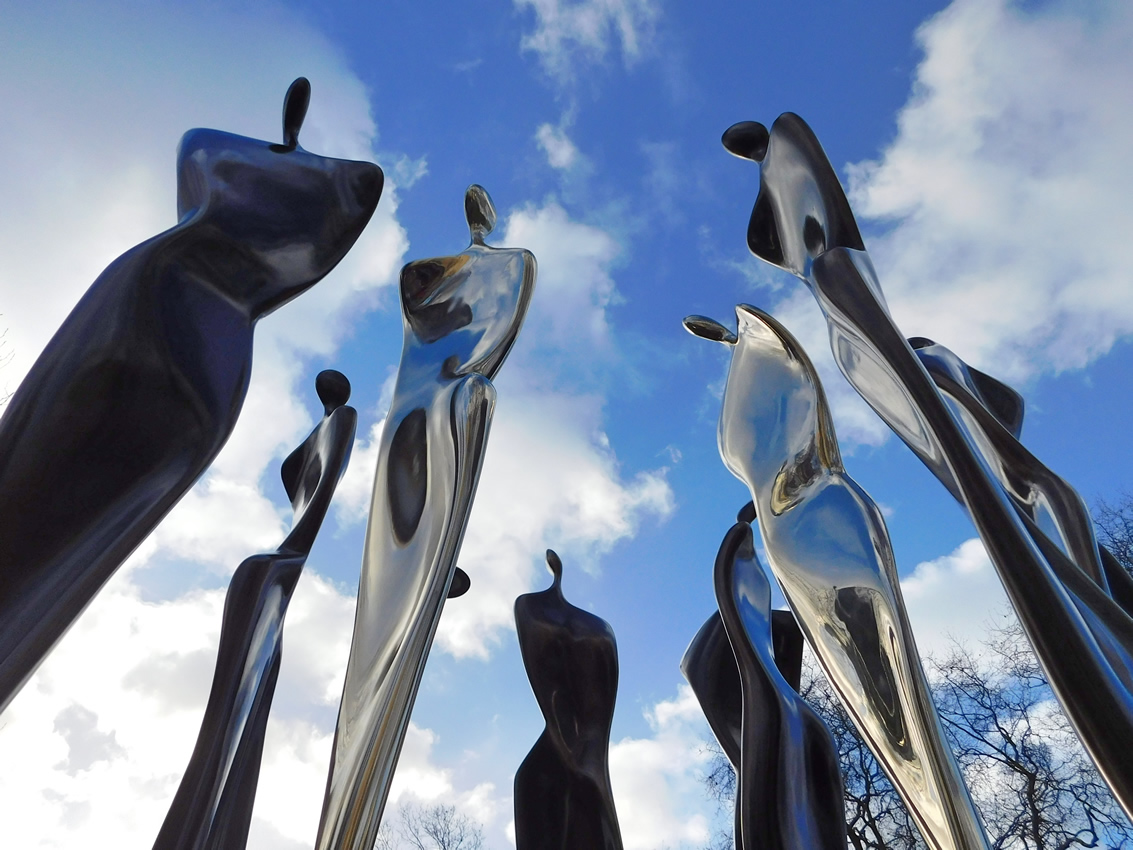 Moving Forward inspires a positive energy to what the future holds.