3 aluminium panels are layered to represent annual rings. This is inspired by Beethoven symphony number 3 in E flat major and mirrors the departure from the old classical order with its precise rules which opened the door to the glorious excess of the romantic era.
Lithe dancers turning on their stainless steel poles are held in place by an oak frame representing that ancient device for measuring financial transactions, the abacus: originating in Mesopotamia, but most widespread in Asia.
Series 2 & 3
Dancers held on stainless steel poles, are held in continuous sensual acrobatic movement. Single pole Green patternated bronze patina; the other bronze silver nitrate patina.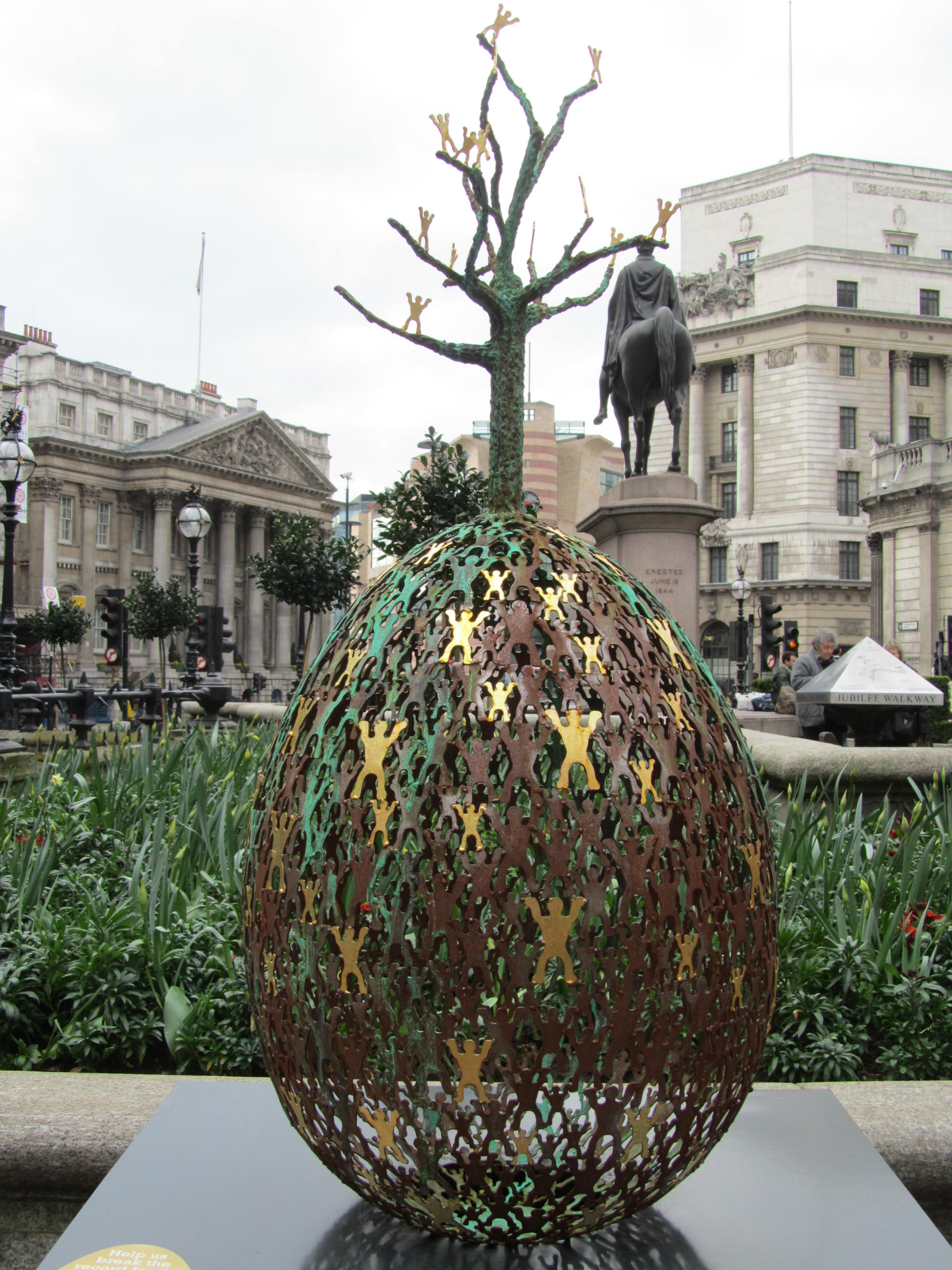 Commissioned for The Faberge Big Egg Hunt, Anima Mundi was displayed outside Bank in the City of London.